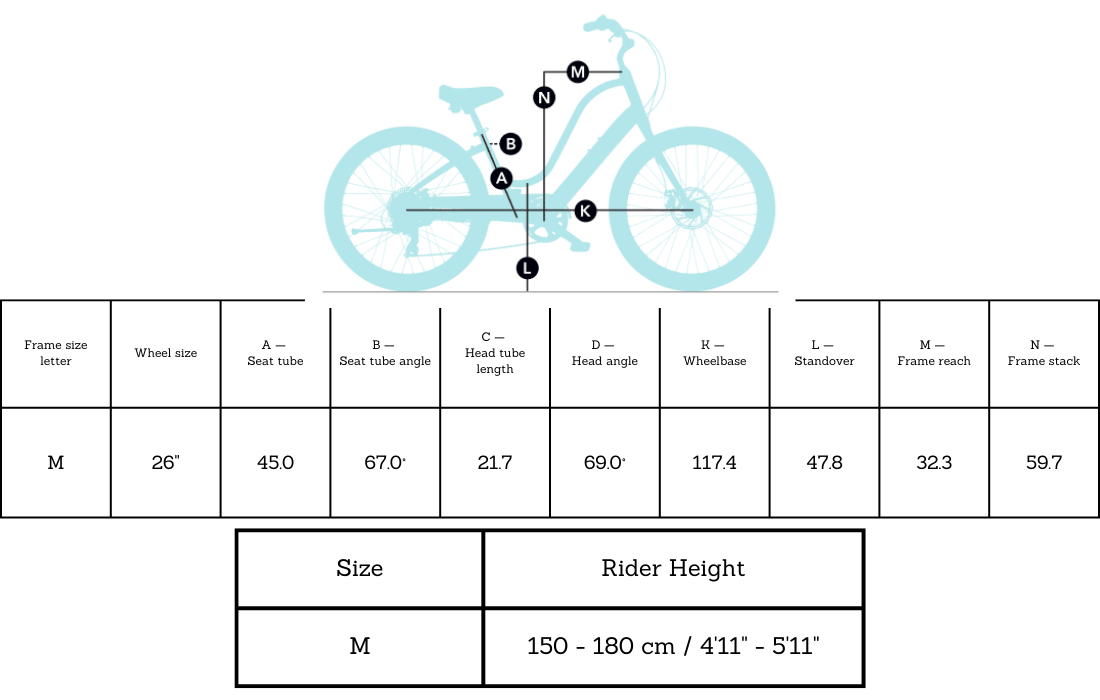 It's right for you if...
You thought a quality e-bike was out of reach. The Townie Go! 7D is an easy-to-use and fun-to-ride electric bike at an attainable price. Whether you're an experienced rider or just looking to get back on two wheels, this is a solid choice for anyone looking to enhance their lifestyle.
The tech you get
The Electra E-bike System provides confidence and control through three modes of power support with a rear hub motor, while the upgraded LED display shows your battery charge and support level. Mechanical disc brakes provide smooth and powerful stopping, and Townie saddle and grips ensure a comfy, stylish ride.
The final word
Go! to work. Go! to the farmers market. Go! up and down the block with a big grin on your face because this ride delivers more smiles per mile. The Townie Go! 7D is the pedal-assist e-bike for everyone no matter what age, height and experience level.